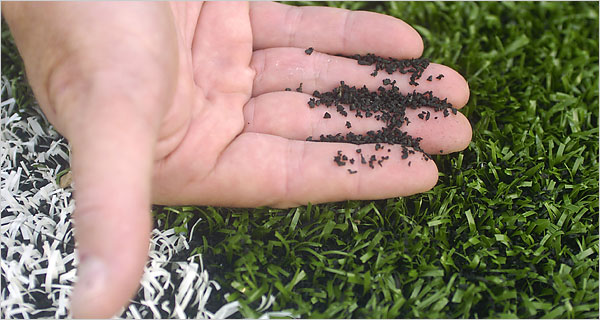 Little rubber pellets are the infill for artificial soccer fields, or the fake dirt they put underneath the fake grass to try and make it feel like it's not a carpet on concrete. Artificial turf still makes the ball roll weird, poses a major injury risk for players and might give off weird chemicals. But because they don't need sun, watering, mowing, they don't freeze in the winter and football/rugby cleats won't tear it up, they are the new surface of choice everywhere from B.C. Place to your local sportsplex.
This is a blog about the Vancouver Whitecaps and soccer in British Columbia. It's principally about the Whitecaps, its womens program, its youth teams and the other teams in MLS, the top-flight professional league in the country. It's also about the Canadian national teams, both mens and womens.
In smaller doses, it'll be about the lower divisions; university sport, the USL Premier Development League, the Pacific Coast Soccer League, other Canadian pro teams, and the other amateur leagues that dot BC.
Your Canadian Content Guarantee: This blog will only cover soccer that relates to Canada. Either it's played in Canada, about one of the rivals of a Canadian team, in a league Canadians play in, or a Canadian is involved, or it relates to how Canadians watch soccer. There are many lovely places that cover football in Europe or abroad. You are welcome to check them out.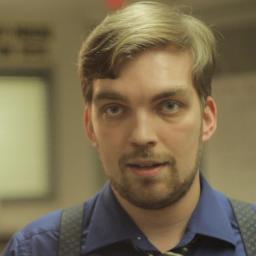 I'm a digital journalist currently working as an intern reporter for the Fort McMurray Today in Alberta. Previously, my work has appeared in the Toronto, Edmonton and Calgary Suns, the Vancouver Courier, 24 Hours Vancouver, the Kelowna Daily Courier and Castanet.net.
I got my start in student journalism with the Ubyssey and the Phoenix and for soccer with the 24th Minute. Past soccer assignments include two years as beat reporter for the UBC Thunderbirds CIS and PCSL teams, the Whitecaps for the 24th Minute, the Okanagan Challenge for the Kelowna Daily Courier and the Fort McMurray High School Soccer Championship. This is blog is a passion project, because I love to read, think and write about soccer; although I try to keep it as up to date as possible, it is subject to the vagaries of my paying jobs. (Want to pay me to write about soccer for you? Drop me a line.)